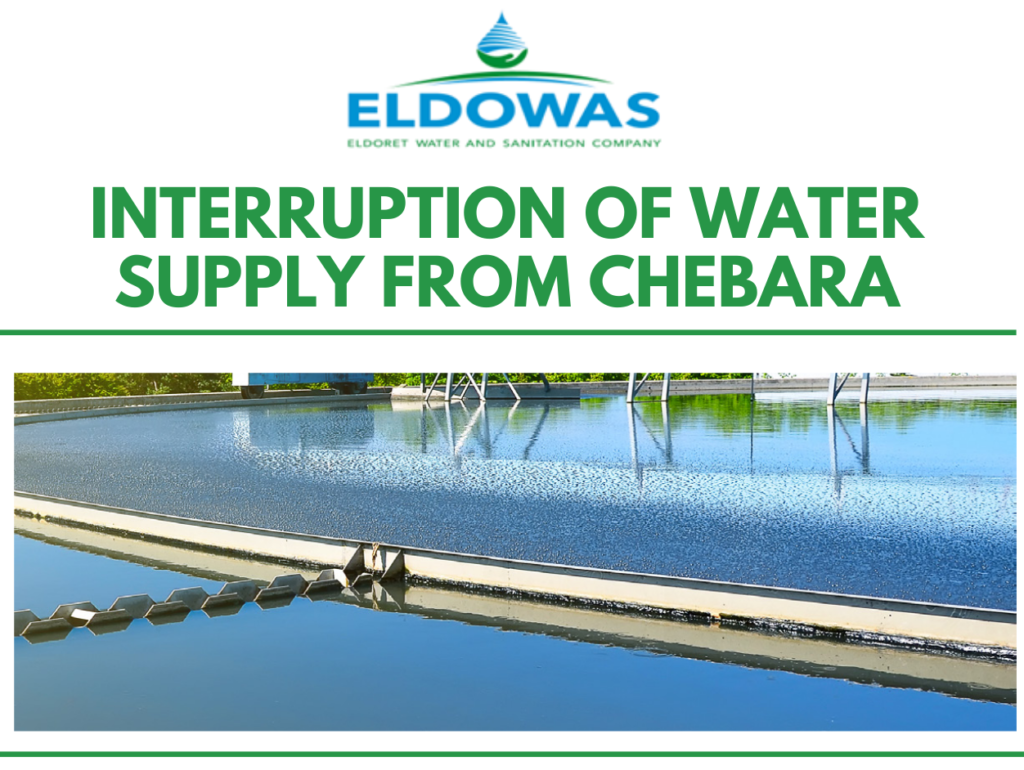 This is to notify our esteemed customers that the water from Chebara Treatment Plant will be interrupted on Thursday 23rd June, 2022 from 8.00am to Friday 24th June, 2022 at 8.00am. The interruption is to allow for routine maintenance.
The areas which will be affected are:
Kimumu, University of Eldoret and its environs.
Marakwet Farm, Kapchumba, the Upper parts of Maili nne and its environs.
Munyaka, Kapsoya, Action Estates and its environs.
Rift Valley Bottlers.
Upper Elgon View, Eldoret Polytechnic, Annex, Langas, Race course, Kapseret and its environs.
Chepkanga, Marura and its environs.
Kamukunji, Mwanzo, Old Uganda Road and its environs.
All the customers along the Chebara-Eldoret pipeline.
The other Water Treatment Plants will be operational during the period of interruption of the supply from Chebara.
We apologize for the inconveniences caused.
MANAGING DIRECTOR
ELDORET WATER AND SANITATION COMPANY LIMITED